"PortForward: Towards a green and sustainable ecosystem for the EU Port of the Future"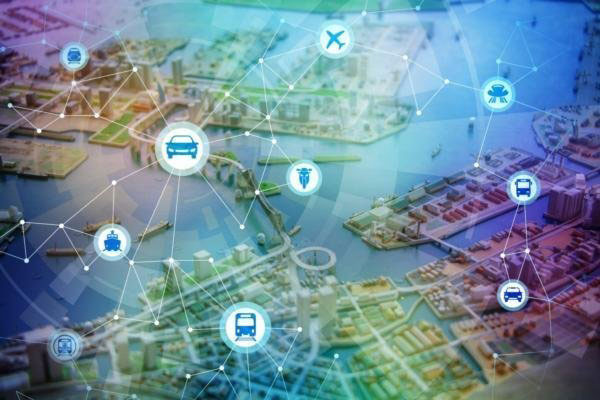 Introduction
"PortForward: Towards a green and sustainable ecosystem for the EU Port of the Future" is applying a holistic and modular approach for the development of a port operations management platform for small and medium sized ports. The expected outcome will lead to a smarter, greener and more sustainable port ecosystem.
DESCRIPTION
It addresses the following port needs and challenges:
Lack of efficiency in operations with heterogeneous freights (roll-on/roll-off cargo, containers);
Need for real time monitoring of freight flows with end-to-end track-and-trace solutions to optimize port activities;
Need for remote monitoring and management of important port operations, such as maintenance scheduling, cargo and passenger traffic, especially for short sea shipping cases;
Interconnection with hinterland transportation with a special focus on inland waterways;
Interface with the surrounding urban environment;
Experience sharing and transferability to other intermodal transport hubs;
Environmental impact reduction using green technologies and energy solutions saving.
PARTNERS
FRAUNHOFER GESELLSCHAFT ZUR FOERDERUNG DER ANGEWANDTEN FORSCHUNG E.V. ( Fraunhofer) - Project Coordinator
ACCIONA CONSTRUCCION SA ( ACCIONA)
INTERUNIVERSITAIR MICROELECTRONICA CENTRUM ( IMEC)
BRUNEL UNIVERSITY LONDON ( BRUNEL)
ACONDICIONAMIENTO TARRASENSE ASSOCIACION ( LEITAT)
UBIMAX GMBH ( UBIMAX)
CORE INNOVATION AND TECHNOLOGY OE ( CORE)
AUTORIDAD PORTUARIA DE VIGO ( VIGO)
AUTORIDAD PORTUARIA DE BALEARES ( PDB)
AUTORITA DI SISTEMA PORTUALE DEL MAR TIRRENO SETTENTRIONALE ( APSMTS)
MAR.TE. S.c.ar.l ( MARTE)
KRISTIANSAND HAVN KF ( KRISTIANSAND)
TRANSPORTWERK MAGDEBURGER HAFEN GMBH ( MAGDEBURG)
OBJECTIVES
PortForward will be able to enhance sustainable development and to manage the resources to be invested and their employment for a competitive advantage. Therefore, the port of the future must be oriented to port community and have an operative strategic capability to work, in line with European purposes, on the following:
Smart Port Solutions, because it is important to improvement an exchange of information flows between port and port community.
Interconnected with the use of a combination of different modes of transport and the integration of different technologies, because it is important to achieve better monitoring and controlling of the freight flows.
Green Port Solutions through the adoption of green technologies because it is important to reduce the environmental impact of port operations saving the resources.
USE CASES
The analysis resulting from the collection of each use case's data will allow valid-ating dedicated solutions and developed modules of the implemented technological platform. This means that each tool will be tested in one or more use cases, depending on how relevant it is for each type of ports and the needs of each specific port. The reference use cases are as follows:
Ports of Baleares – Stevedoring, Ro-Ro terminal handling and logistic service optimization.
Ports of Baleares - Optimizing the centralized supervision and management of heterogeneous port systems.
Ports of Baleares - Prediction of movements among the city and the port to increase security and improve the flow of movements of people to touristic activities.
Port of Vigo - Green Scheduling and Sustainability of operations.
Port of Livorno and Piombino – Pilot Assistance to ship manoeuvring in port waters.
Port of Livorno and Piombino - Assistance to goods control and inspection within port boundaries.
Port of Naples and Salerno – Monitoring of port performance in different port areas.
Port of Magdeburg –Optimization of storage operation in port terminals.
Port of Magdeburg –Optimization of  the traffic management between individual terminals
| | |
| --- | --- |
| NAME | PortForward |
| DURATION | 40 months (July 2018 – December 2021) |
| EU CONTRIBUTION | € 4.994.311,25 |
| PARTNERS | 13 |
| GRANT AGREEMENT | 769267 |
| PROJECT COORDINATOR | Christian Blobner (IFF – Germany) |